The Sneetches
Dr. Seuss' The Sneetches
Symphonic poem for narrator and
orchestra & narrator and two pianos
COMMISSIONED BY
DR. SIDNEY & BARBARA SOBEL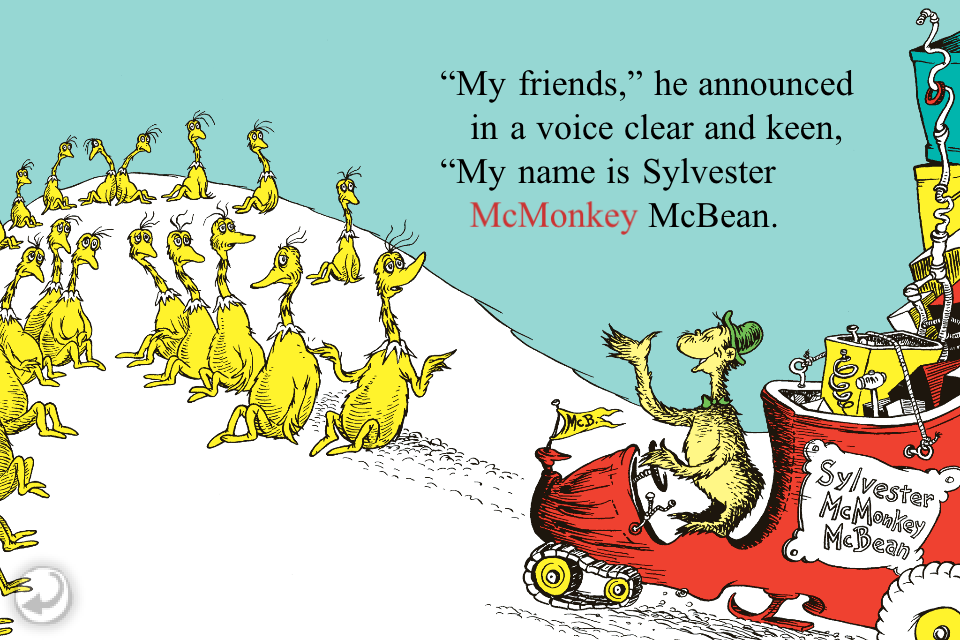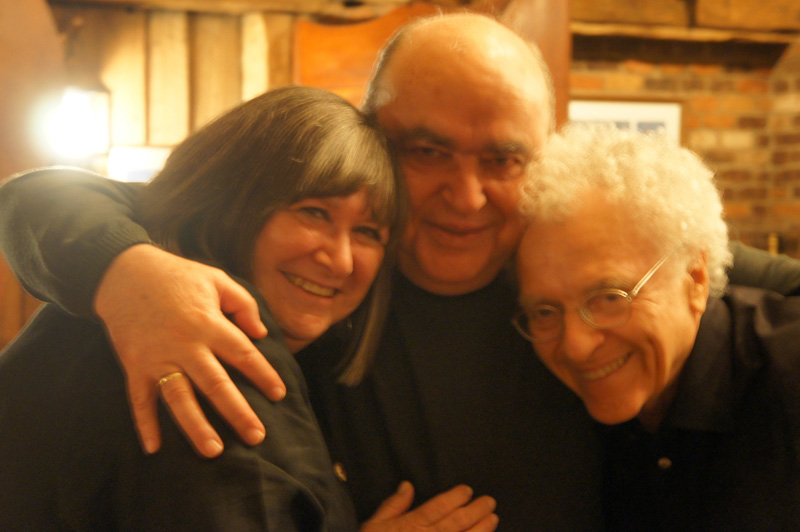 With Dr. Sidney and Barbara Sobel
"The Sneetches" is a story about a group of yellow creatures, some of them with stars on their bellies and others without.
"Those stars weren't so big. They were really so small
you might think such a thing wouldn't matter at all."
But the Star-Belly Sneetches think they are the very best and avoid to be in contact with the Plain-Belly Sneetches, who are very sad about this situation and about not being allowed to participate in the activities of their star-bellied fellows.
With their snoots in the air, they would sniff and they'd snort
"We'll have nothing to do with the Plain-Belly sort!"
One day a clever businessman called Sylvester McMonkey McBean comes along and recognizes the desperate situation of the Plain-Belly Sneetches. He offers them the chance to get stars with his Star-On machine, for three dollars – and they are overjoyed, because now they look like their star-bellied counterparts.
Then they yelled at the ones who had stars at the start
"We're exactly like you! You can't tell us apart."
The original Star-Belly Sneetches now are very upset, because they aren't pleased at all to lose their special status. McMonkey McBean tells them that actually stars are no longer in style and that there is the possibility to get rid of them with his Star-Off machine, for ten dollars – and they pay joyfully the money to get removed the stars and to be special again.
"We know who is who! Now there isn't a doubt.
The best kind of Sneetches are Sneetches without!"
However, McMonkey McBean allows also the Sneetches recently provided with stars to go through the Star-Off machine…
Then, of course from THEN on, as you probably guess,
things really got into a horrible mess.
All the Sneetches now are running from one machine to the next…
Off again! On again! In again! Out again!
Through the machines, they raced round and about again,
changing their stars every minute or two.
This continues until all the Sneetches are without a penny and McMonkey McBean departs as a rich man, amused by their foolishness.
"They never will learn.
No. You can't teach a Sneetch!"
But he isn't right. The Sneetches learned from this experience that neither Star-Belly nor Plain-Belly Sneetches are superior … and they become friends.
… the day they decided that Sneetches are Sneetches
and no kind of Sneetch is the best on the beaches.
This story provides the message that race and ethnicity need not be dividing lines in our society, that we can coexist peacefully, without pointless prejudice and regardless of our external differences.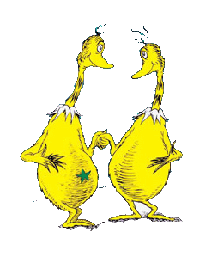 ORCHESTRAS WHICH
ALREADY HAVE INTERPRETED
"THE SNEETCHES"
Oberlin Orchestra – Oberlin, Ohio
Rochester Philharmonic Orchestra – Rochester, New York
Oregon Symphony – Portland, Oregon
San Diego Symphony – San Diego, California
Redwood Symphony – Redwood City, California
Jacksonville Symphony – Jacksonville, Florida
Crane Symphony Orchestra – Potsdam, New York
Colorado Springs Philharmonic – Colorado Springs, Colorado
Philadelphia Orchestra – Philadelphia, Pennsylvania
Buffalo Philharmonic Orchestra – Buffalo, New York
Portland Symphony Orchestra – Portland, Maine
Virginia Symphony – Norfolk, Virginia
Littleton Symphony Orchestra – Littleton, Colorado
Nittany Valley Symphony – State College, Pennsylvania
Shreveport Symphony – Shreveport, Lousiana
Saint Louis Symphony Orchestra – Saint Louis, Missouri
Detroit Symphony Orchestra – Detroit, Michigan
Tasmanian Symphony Orchestra – Hobart, Australia
Quad City Symphony Orchestra – Davenport, Iowa
North Carolina Symphony – Raleigh, North Carolina
Philharmonia Northwest – Seattle, Washington
Madrid Radio Symphony Orchestra – Madrid, Spain
Version for narrator and orchestra
Piano reduction
Version for narrator and two pianos
Orchestra
| | | |
| --- | --- | --- |
| Piccolo | 4 Horns | Celesta |
| 2 Flutes | 2 Trumpets | |
| 2 Oboes | 3 Trombones | Harp |
| English Horn | | |
| 2 Clarinets | Timpani | |
| 2 Bassoons | Percussion (4) | |
| | Strings | |
World Premiere
Oberlin College, Oberlin, Ohio
April 16, 2012
Narrator: John de Lancie
Oberlin Orchestra
Conductor: Raphael Jiménez
Publisher
Music Theatre International (MTI)
423 West 55th Street
Second Floor
New York, NY 10019, USA
Tel: 001-212-541 46 84
Fax: 001-212-397 46 84
www.mtishows.com